Review Of CTFO – Changing The Future Outcome 2018 – CTFO As A Business Opportunity

Have you heard of the company CTFO – Changing The Future Outcome? Well, sit tight as we learn about them in this review of CTFO and what they do, their mission, their vision, their goals and their products.
CTFO stands for Changing The Future Outcome.
Product: CTFO Business Opportunity
Owner: Stuart Finger, Founder of CTFO, has been a successful network marketer and company owner since 1989.
Website: ctfocbd.com
Price: USD $0.00 – FREE associate membership
What Is CTFO
CTFO stands for Changing The Future Outcome.
It is an organization that promotes the use of CBD Oil as a source of natural health products for various health issues. It makes quite a few products with CBD Oil as a base.
Here is their mission statement:
Our Vision:
CTFO provides tools to empower people in business, health and serving others; demonstrating the Good News with quality, integrity and generosity.
Our Mission:
Our Founders care and want to positively impact every aspect of your life:
In Business: By offering an affordable, accessible opportunity with a generous pay plan and a simple road map for success
In Health: By promoting a healthy lifestyle; incorporating proper nutrition and quality products
In Serving Others: By creating a culture of organizational, personal and community development
In Quality: By providing products, customer service and associate support that actually work!
In Integrity: By operating in an honest and trustworthy manner to our employees, associates and customers
In Generosity: By giving back a portion of our profits to those in need
In Demonstrating the Good News: By following God's word, we operate in a life-giving and abundant environment, both corporately and individually
Our Core Values:
To provide expanding entrepreneurial opportunity
To provide quality consumable products
We are a generous company – generous with charities, employees and associates
We desire prosperity for all those involved with CTFO at all levels
CTFO is a company with high integrity (as a corporate entity and as individuals)
To share the Good News
God is at the center of all we do 
Who Is It For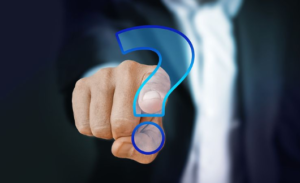 Becoming an associate of CTFO is for anyone who wants to be either:
An associate and individual business owner – either as a wholesaler, retailer, or marketing representative
A customer – whose desire is to improve and maintain their health using a natural alternative
What Does CTFO Offer
CTFO offers anyone the opportunity get healthy using more natural ways as well as the opportunity to change lives not only from a health perspective but also from a wealth perspective.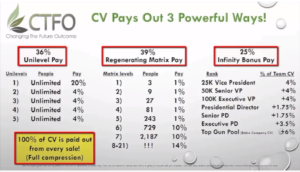 You can take advantage of the business opportunity or simply be a customer and reap the benefits of good health – something that ANYONE would and should be happy to have – after all, all the money in the world can never buy you good health.
The Business Opportunity
You can join the ever-expanding network of fellow health enthusiasts who are taking their lives and incomes to the next level…and for these reasons:
the membership is FREE – yes, there is no membership fee
every associate and customer (whether you choose to go the associate route or not) gets 2 FREE websites and they can personalize the websites if they choose or just leave them as they are – either way, the online work is done for you
every associate get paid 100% of the commission volume and this is UNLIKE any other company when it comes to commission payout plans
CTFO offers 3 ways to earn commission and supersedes any other company in this department once you do your research and uses their own copyrighted Profit Sharing Positions (PSPs) to help you boost your income
and the compensation plan is awesome. You can listen more with this video link HERE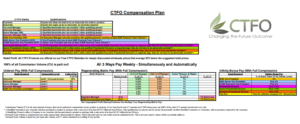 The Health Opportunity
From the health perspective, quite simply, you can purchase the products and enjoy new improvement on various health issues by using the natural CBD Oil-based products as a customer. You can use CBD Oil for so many health issues as well as health maintenance:
pain
pet health
anti-inflammatory
supports healthy blood sugar levels
relieves anxiety
aids in digestion
supports optimal immune functions
helps with the regeneration of healthy cells
gives a sense of wellness and calm well-being
hydrates the skin
reduces obvious signs of aging
lessens dark spots
helps in the fight against acne
relieves pain
promotes bone growth
And these are just a handful of possibilities.
The Benefits
Of course, as with anything in life, you have to compare the pros and the cons in order to make an informed decision on anything you choose to undertake. Let's take some time to examine the benefits that be attributed to being a customer or an associate of CTFO: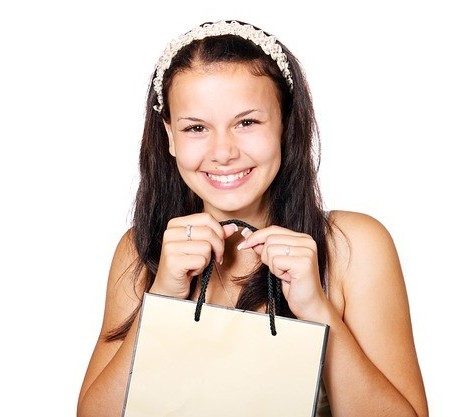 As A Customer:
Relief from pain and so many other health issues – using a natural alternative
The choice to become an associate at any time – no pressure
A voice to others about health improvements and using natural alternatives to do so – not only for themselves but also their four-legged friends, here is a catalog.
As A Business Opportunity:
The opportunity to be independent and doing things on your time
The possibility to build a passive source of income for a long time – people want to be healthy
Helping others to achieve their goals of health and wealth – a harmonious union
My Final Thoughts About The Review Of CTFO – Changing The Future Outcome 2018
Like any other business model, you have to work on the business once you have made the decision to make it your personal success. It will and does take time to see the fruits of you labor, however, the power of exponential compounding makes it easy to see your progress much quicker.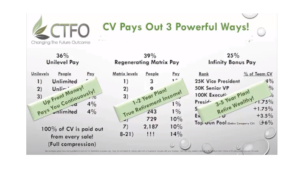 Let's change lives – those of others as well as our own – and as we go, improve our health.
I hope this review of CTFO did a good job in making you aware of the goodness of some companies in our world who are also concerned about the health of its customers as well as the wealth that they can provide for them. Much success.

Images courtesy of Pixabay and CTFO.
---
I started using CTFO products as a customer and then decided to become an associate. The quality of the products and the structure of the company's associate program have clinched the deal for me. You can read more HERE and see if this business opportunity could be something for you, or HERE if being a customer is all you would rather be.
You can contact me HERE and I would be more than happy to get you started in the right direction.