What Do You Know About Pure CBD Oil As A Natural Alternative?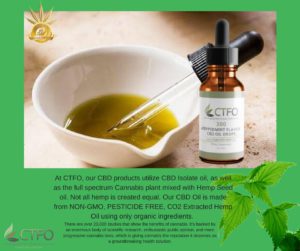 Despite the fact that this might be a very controversial topic, it is still fun to explore! Let's talk about 100% pure CBD Oil and its natural health benefits. Suffice it to say that once the mere mention of CBD Oil, the first thought that comes up is this – are we talking about Marijuana – and the answer is no.
They are close relatives, however, there is a distinction between the two. It all stems (pardon the pun – I told you this would be fun) from the difference in the plant properties and how they are cultivated as well. I know that there are a few websites, like https://area52.com  for example, where you can see a wide selection of CBD products which can be used as supplements for various health issues.
As you can imagine, when talking about natural products, it is  very important to differentiate between hemp oil vs cbd oil.
To summarize, the main difference between hemp oil and CBD oil is that hemp oil has little to no CBD content. In fact,  one always expects any hemp extraction company  to be experienced in producing the best products for health consumption as possible.
Hemp oil is usually made by cold-pressing hemp seeds, however, CBD oil is made by extracting the compound CBD from the leaves, flowers, and stalks of the hemp plant.
Doctors have also been known to recommend the use of CBD Oil for the health...
The plant which delivers CBD, or Cannabidiol, also known as CBD, is the Hemp plant. [1] There are more than 80 active cannabinoid chemicals found in the hemp plant and more than 400  natural occurring chemicals.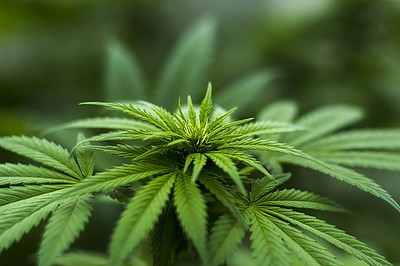 What separates CBD Oil from its well-known cousin – Marijuana – is the amount of THC (the psychoactive component tetrahydrocannabinol) which is the chemical found naturally in the Hemp plant which gets you high or takes your mind into an altered state of awareness. CDB Oil does not affect the body in this way.
CBD Isolates And Extracts – What Is CBD Isolate?
CBD isolate is a fine white powder containing 99% pure CBD. This pure crystalline contains only the CBD chemical compound, and is CBD in its most concentrated form. Contrary to what your first thought might be, CBD isolate is not synthetic or made in a chemical petri dish. It is the all-natural cannabinoid supplement that is made from Hemp Oil that has been refined to pure CBD.
What is interesting is the extraction process of the CBD Oil from the Hemp plant and how its integrity is protected. This brings me to the best company (in my opinion) when it comes to getting the best from the Hemp plant.
CTFO – Changing The Future Outcome – is one company which shows how much they care about the health of people and using the best natural way to encourage this.

CBD Oil main features:
It is not a euphoric or intoxicating stimulator
It targets specific receptors in your brain and body
Has been the subject of many clinical studies with positive results on mental and health issues
Let's look a little closer at the facts.
How Is It Extracted
The Hemp plant is where we get CBD Oil. Once the plant is harvested, it is then isolated through CO2 extraction and crystal precipitation – this is the method used by the company, CTFO. [2] They use the best method of extraction to ensure that the CBD oil produced is in its purest and most organic form.
It is:
The highest and best grade
It is pesticide free
It is Non-GMO hemp
The hemp farms are compliant with USA State Department of Agriculture & are large US distributors of Hemp, rich in CBD, CBG, CBC, and CBN.
Here Are Some FUN Facts About Hemp
Surprisingly, the Hemp plant has been around for ages and we can trace its roots way back:
The first American flag was made from Hemp
George Washington and Thomas Jefferson were Hemp farmers
Benjamin Franklin made paper using Hemp
The USA Declaration of Independence was drafted on Hemp paper
Ropes were made from Hemp and used on ships and it was also a staple for many American colonies
Hemp has been grown for the last 12,000 years
In the 1800s, Hemp was used a trade currency
Because it was a necessity in times earlier, you could be jailed for NOT growing Hemp
There are more than 25,000 products which can be made with Hemp
It is also a ground-breaking step towards using Hemp and this can be seen in more than 23,000 clinical studies for health options.
Are There Benefits Of Using CDB Oil
I must say a big resounding YES to this question. You can read my personal experience HERE. Here are some commonly known benefits that have been associated with the use of CDB Oil:
anti-inflammatory [3]
supports healthy blood sugar levels
relieves anxiety [1]
aids in digestion
supports optimal immune functions [2]
helps with the regeneration of healthy cells [4}
gives a sense of wellness and calm well-being
hydrates the skin
lessens dark spots
rejuvenates your skin
helps in the fight against acne
relieves pain [5]
promotes bone growth [6]
You can have a look at this image.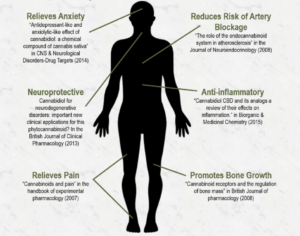 Doctors have also been known to recommend the use of CBD Oil for the health of our four-legged friends as well. Here is a catalog of available products for pets.
My Final Thoughts About What Do You Know About Pure CBD Oil As A Natural Alternative?
Well, it only goes to show that Mother Nature has so much to offer mankind in the way of natural healing. It is simply up to us to 'take the olive (or should I say, 'Hemp') branch'. I admit that it might not be the 'accepted' natural alternative of choice very readily, but I will say that the doubt surrounding its efficacy is lessened by the amount of people and ailments that it has helped.
It is my hope that with constant education and updated clinical studies, the world will become more informed and there will be more healing for everyone as we explore pure CBD Oil as another health alternative.
All the best.
Images courtesy of Pixabay and CTFO.
---
I started using CTFO products as a customer and then decided to become an associate. The quality of the products and the structure of the company's associate program have cinched the deal for me. You can read more HERE and see if this business opportunity could be something for you, or HERE if being a customer is all you would rather be.
You can contact me HERE and I would be more than happy to get you started in the right direction.

---
REFERENCES:
[2] CTFO Information
---