Let's Talk ABout Anti-Aging Success At Your Fingertips Using CTFO Products!
In this day and age, who does not want to look young and vibrant? Who does not want to have success at your fingertips – literally? Well, yes, and of course, not doing it surgically being the better option. Is there a way? Are we only candidates for Botox, Fillers, and Surgery?
Surely there has to be another way for those of us who are:
Constrained by a working budget
Limitations of age and surgical options
Moral and mental admonition
The ridicule of friends (of course, you might want to rephrase the word 'friend' and what this entails; because 'friends' should be more accepting of those with whom they keep company)
Lovers of the natural way and Mother Nature's option
Well, there might be an option to help. Let's take a look at CTFO's Overnight Moisturizing Cream.  It is my belief that you will be able to find success at your fingertips using this moisturizing cream. This is my way of working on anti-aging at my fingertips. Being a natural product advocate and not a lover of surgical processes, I decided to try out this anti-aging facial skin cream.
Week #1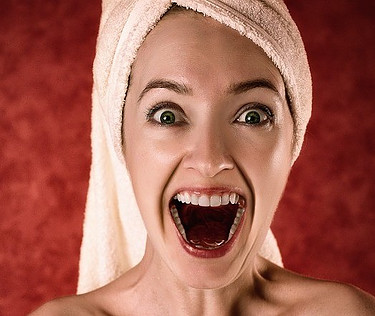 I was excited.
I ordered the CTFO's Overnight Moisturizing Cream and looked forward to receiving it. I admit, when it finally got to my mailbox and I saw the 'little' package, I was a little disappointed, but I got over that feeling when my mind took me back to that cliché – 'good things come in small packages'. LOL.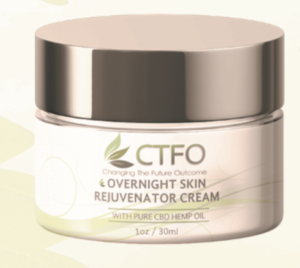 Like any other product, it is always a good idea to read the product label. See image below.

Featured Benefits:
Apart from being one of the few companies that manufacture products with the purest form of CBD Oil, this product has some notable benefits that it provides:
Rejuvenation of skin cells to reveal more youthful skin
Moisturize and 'plump-up' skin to make it smooth
Help in reducing fine lines which tend to show signs of aging
A more natural way to make your skin 'last longer' given the 'wear-n-tear' of living
And I am sure that in time I will be able to give a more personal testimony of these benefits 'in action'.
My Procedure:
I started the 30-day test by making it a habit to use the cream just before bed (as recommended on the label) – it would be the last thing I do.
I cleanse my face thoroughly and pat dry. Then I apply a dollop of the cream and massage into my face, paying attention to using upward circular movements, and of course remembering to pamper the neck area.
I took a picture of my starting point and will use it as a guide along the way…of course the best testimony is when others start to notice and compliment me on the difference – which is what I am silently hoping will happen first.
Updates
I will check in each week for the next four weeks to see how the product is working for me. I am so excited to be sharing this experience with you and I hope my experience will be a source of inspiration and motivation for you as well. You too can live vicariously through me as we journey together to discover success at your fingertips.
You can also read more about this moisturizing overnight cream in the review I did HERE.
Images courtesy of Pixabay and CTFO.
---
I started using CTFO products as a customer and then decided to become an associate. The quality of the products and the structure of the company's associate program have cinched the deal for me. You can read more HERE and see if this business opportunity could be something for you, if being a customer is all you would rather be.

You can contact me HERE and I would be more than happy to get you started in the right direction.