CTFO's Overnight Moisturizing Cream Review 2018
Have you heard of CTFO'S Overnight Moisturizing Cream? Well, if you have not, let me introduce you. I recently heard about CTFO and its products a few weeks ago and decided to get 'close and personal'. I went out and ordered the all-night moisturizing cream product and decided to see what all the hype was about. Let's take a look through my eyes.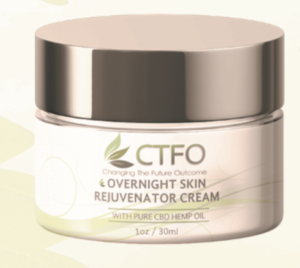 Introduction
Let me tell you a little about the manufacturing company CTFO. Its main mission is to provide health products to its customers for health and relief of their health issues. Take a look at their mission statement to get an idea of their company values.
CTFO Company Mission Statement:
'Our Founders care and want to positively impact every aspect of your life:
In Business: By offering an affordable, accessible opportunity with a generous pay plan and a simple roadmap for success
In Health: By promoting a healthy lifestyle; incorporating proper nutrition and quality products
In Serving Others: By creating a culture of organizational, personal and community development
In Quality: By providing products, customer service and associate support that actually work!
In Integrity: By operating in an honest and trustworthy manner to our employees, associates and customers
In Generosity: By giving back a portion of our profits to those in need
In Demonstrating the Good News: By following God's word, we operate in a life-giving and abundant environment, both corporately and individually.'
Benefits Of The Product
As with everything in life, there will be pros and cons to any product. The main benefits of this moisturizing cream emollient product:
to provide moisture for your skin
full hydration which helps to make your skin smoother and softer
helps to activate surface cell regeneration and renewal
reduce itchy skin
prevent dryness
reduce fine lines and wrinkles which will result in more youthful looking skin
How To Use The Product
The best way to use the product is outlined on the label. Of course, it is always a good idea to read the label in its entirety to make sure that the efficacy of the product can be achieved. It simply states to apply the cream nightly to the face and neck area before going to bed. I will assume that the best work canvas is a clean one, so I would suggest applying after you have cleansed and dried your face and neck.
I go one step further. As you apply the cream, I would suggest doing so in small circular movements and moving in an upwards direction. A nice, easy, gentle facial massage to ensure that the cream is fully absorbed.
Product Description And Features
In this section, we will take a look at the active ingredients in this moisturizing cream. It contains 20 mg CBD Oil. It is 1 fluid ounce and comes in a cute little container. According to the label:
Purified water, glycerin, capryil/capric triglyceride, persea gratissima (avocado) oil, butylene glycol, acetyl hexapeptide-8, palmitoyl tripeptide-1, palmitoyl tetrapeptide-7, chinesis (jojoba) seed oil, stearic acid, cetyl alcohol, glyceryl streate, isopropyl palmitate, magnesium aluminum silicate, xantham gum, fragrance (parfum), dimecone, PCR hemp oil, aloe barbedensis extract, butyrospermum parkii (shea) butter, peg-16 macademia glycerides, octyldocenol, propylene glycol, zea mays (corn) oil, tocopheryl acetate, cholecaliferal, retinyl palmitate, ascorbic acid, pyridoxcine HCI, silcate, sodium propoxyhydropropyl thiosulfate, silica, polisorbate 20, trienthanolamine, phenoxyethanol, caprylyl glycol, potassium sorbate, hexylene glycol.
Who Is The Product For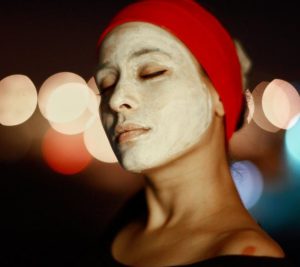 This moisturizing face and neck cream product is good for anyone who wants to take care of their skin. In my opinion, it is great as a preventative measure as your skin matures or for the more mature skin that seeks to mirror youth as much as it can.
Definitely keep out of the reach of babies and children. I suspect that it can be a great moisturizing emollient product for both men and women who make the effort to take care of their skin's health.
What I Like About The Product
Oh, this part is easy. This is what I found:
I love the smell – it is not overpowering but a soft, delicate hint of mixed aromas
it is certainly not greasy
it absorbs quickly into your skin
it makes your face feel 'plump', for want of a better word after you finish applying
a little goes a long way
backed with a 60-day refund policy, this is more than enough time to try the product
What I Don't Like About The Product
Well, so far, so good. I have not found any cons about the product. I am still using it and like how it feels thus far. In my opinion:
the container size is small, however, the fact that you don't need too much to apply on your face gives it value and volume for your use.
the price might be a little high for your budget, but for what it will do for your skin and how long the size lasts, this should make the price pill easier to digest.
Where To Find CTFO's Overnight Moisturizing Cream Product
You can find this moisturizing emollient product HERE as well as other great products using Hemp or CBD Oil as a base. The suggested retail price is USD$50.97 but YOUR CTFO PRICE USD$34.97.
My Final Thoughts CTFO's Overnight Moisturizing Cream Review
Well, all I can say is based on my usage so far. It has been a week and I like the product. My face is indeed smoother and moisturized. I suspect in a few weeks of consistent use, I will see the difference in my fine lines and wrinkles.
I would suggest that you try this moisturizing cream based on the natural ingredients and their goodness – cbd hemp oil, jojoba oil, aloe vera, corn oil, shea butter, and avocado oil – proven in their own right. I would love to hear your feedback. All the best.
Images courtesy of Pixabay and CTFO.
---
I started using CTFO products as a customer and then decided to become an associate. The quality of the products and the structure of the company's associate program have cinched the deal for me. You can read more HERE and see if this business opportunity could be something for you, or if being a customer is all you would rather be, then CLICK HERE.
You can contact me HERE and I would be more than happy to get you started in the right direction.