My Honest Hempworx Hemp Oil For Dogs Review
In this review on Hempworx Hemp Oil For Dogs, we will take a quick look at the use of CBD Oil when itcomes to your furry friends. It can be a healing solution for humans and animals/birds alike. Read on.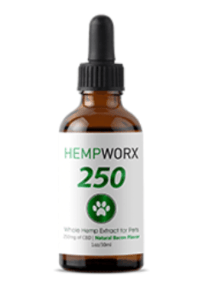 Cannabidiol (CBD) is an active component found in the hemp plant and it is quickly 'making a name for itself these days and is one of the biggest trends in the health and wellness industry.
Why? Because it's known for its wide scope of benefits and mounds of scientific data that show little to no side effects.
You can use #Hempworx 250mg Hemp Oil for your furry friends - cat or dog.
The Benefits
There are few benefits to having the CBD Oil in some products or even just the oil itself.
Helps to maintain healthy blood sugar regulation
Supports optimal cardiovascular health
Supports healthy skin
Helps to neutralize free radicals
Helps to maintain a healthy immune system
Is a great support for optimal digestive functions
And more!
What Is Hempworx 250mg Hemp Oil For Dogs?
Not only can you use CBD Oil for humans, but also for animals – quite frankly in my opinion for anyone who needs to optimize their health and the health of those they care about – two or four legs!
Hempworx  Hemp Oil for dogs has 250mg of active CBD Oil in each serving. The oil is made from pressed hemp seed and is rich in essential fatty acids. It has full-spectrum CBD Oil that is produced in the blue-grass Kentucky area.
The Hempworx Hemp Oil for dogs:
Has 250mg active CBD Oil
Is bacon-flavored
Uses the whole plant to produce full spectrum CBD Oil
Key Ingredient: Full Spectrum CBD Oil
Without a doubt, full spectrum CBD Oil is the main player here for your four-legged friends.
There can be two types of CBD Oil production: full spectrum or isolate.
Full Spectrum
Uses whole plant extract
Has CBD, CBG, THC, CBC, TERP, CBN
The different compounds work together synergistically to create the entourage effect – a wider therapeutic range.
Isolate
CBD is considered an isolate where all the other compounds are removed
Higher concentration of CBD per bottle. No entourage effect and a smaller therapeutic range.
Ingredients:
Pressed hemp (seed)oil, CBD-rich whole hemp extract, natural bacon flavor.
How Hempworx Hemp Oil Can Help Your Pet
Here are a few ways how CBD Oil can benefit your pet's (cat or dog) health:
Allergies
Anxiety
Appetite
Arthritis
Fatty tumors
Chronic pain
Quality of life
Digestive issues
Seizures
Glaucoma
Joint issues phobias
Skin problems
And more!
FDA Disclaimer: These statements have not been evaluated by the Food and Drug Administration. These products are not intended to diagnose, treat, cure or prevent any disease. MyDailyChoice, Inc. assumes no responsibility for the improper use of and self-diagnosis and/or treatment using these products.
Our products should not be confused with prescription medicine and they should not be used as a substitute for medically supervised therapy. Before taking our products, it's wise to check with your Veterinarian. The use of any of our products for any reason, other than to increase general health & wellness, is neither, implied nor advocated by MyDailyChoice, Inc.
Where You Can Purchase MyDailyChoice Hempworx 250 Hemp Oil For Dogs
You can purchase MyDailyChoice Hempworx 250 Hemp Oil For Dogs by accessing this LINK.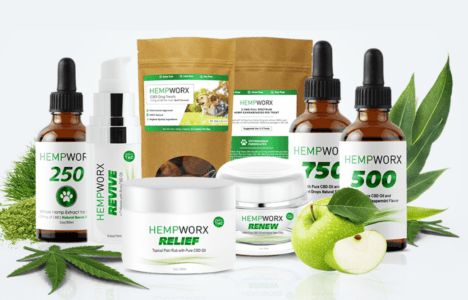 ALL HEMPWORX PRODUCTS COME WITH A 60-DAY EMPTY BOTTLE GUARANTEE.
So, there is no reason not to give this a try!
And let's face it, your pet will let you know.
HEMPWORX is one of ONLY 13 companies
who have received the US Hemp Authority Ceritifcation. You can read more about it here:
https://www.businesswire.com/news/home/20190301005253/en/U.S.-Hemp-Authority-Announces-Issuance-13-Certified
You can also check out this video: https://www.youtube.com/watch?v=m1XmmiGpTuA
This is a session being recorded by the owner Josh Zwagil.
Product Disclaimer: These statements have not been evaluated by the Food and Drug Administration.
This product is not intended to treat, diagnose, cure, or prevent any disease.
Business Opportunity

If you try MyDailyChoice Hempworx 250 for Dogs and your beloved furry friend gives its OK, then on his behalf, you might also be interested in the business opportunity that the company offers to any customer.
You can take a FREE Tour of the company's goals and products by clicking on the link below:

You can put your thoughts on paper but learning how to create your own blog is something different. If you have the right training it is not that difficult.
When you learn how to create your own blog you get to choose the things that you write about. You can also use the blog to make extra income. Here is where I learned how to create my own blog and connect with people who helped me along the way.