Review Of My Daily Choice Sleep Spray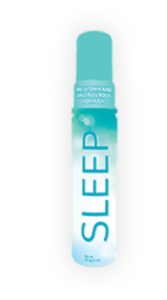 Are you in the market for a sleep spray? Well, here we are! We will be looking at the one made by My Daily Choice. To be completely honest, I did not know that there was such a product, so let's embark on this course together.
#Sleep is something your body needs and here is a solution to help!
Why Would You Need A Sleep Spray?
Well, in plain and simple words, no matter how stress-free your life may be, there are factors that might necessitate or impede a good night's sleep:
Stress
Tiredness
Emotional irritability
Physical illness
Nutritional issues
Medication
Environmental changes
Circumstantial causes – noisy neighbors, snoring husbands, and such the like
A few reasons why you need a good night's sleep, it:
helps your body to repair and renew its cells
helps you to think and concentrate better
enhances your mood and emotional demeanor
heals the heart and blood vessels and helps to prevent diseases like high blood pressure, diabetes, strokes, and kidney disease
There is no end to the benefits of a good night's sleep…or a good day's sleep for that matter. You simply need your rest.
It is my thought that using a sleep spray will act much quicker than a regular sleeping pill. The fact that you are spraying it under your tongues means that it will be quickly absorbed into the blood stream and thus work much faster for your body and for it to take effect.
And of course, when you are not a 'pill-popper', then this makes it easier 'to digest'.
The Key Ingredients
The key ingredient of My Daily Choice Sleep Spray are:
Melatonin – this is a naturally occurring hormone that your body produces in the pineal gland. It is as small as a pea and is located just above the middle of your brain. Once awake, during the daylight hours, the pineal gland is inactive. At night, it revives itself and produces melatonin into the blood. When this happens, the melatonin levels in the blood rises and then the body will become lethargic or more sleepy.
Valerian Root – this is a well-known plant whose root is usually dried and used in a lot of homeopathic treatments. Some people have even used Valerian root as an alternative medicinal choice vs other chemically enhanced medications for insomnia. Valerian is a flowering plant, the root of which is dried and used as a herbal remedy. It has also been used as an alternative for sedatives like benzodiazepines which is used to treat certain anxiety disorders.
Together, these botanical plant extracts combined, will:
Help you fall asleep faster
Help you to maintain a healthy sleep cycle (circadian rhythm)
Improve the quality of your sleep
Improves your energy
Rejuvenates your cells and makes you more alert
Sleep is one of the most important roles in your physical health.
Other Ingredients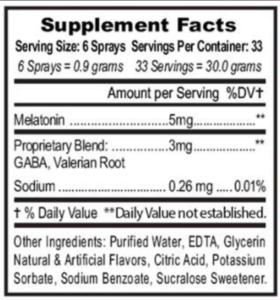 Purified water, EDTA, glycerin, natural & artificial flavors, citric acid, potassium sorbate, sodium benzoate, sucralose sweetner.
Expected Sleep Benefits
If you decide to try out My Daily Choice Sleep Spray, you can expect that it will help you to:
Maintain a healthy sleep cycle
Improve your quality of sleep
Enhance your relaxation
Increase your calmness
Reduce the groggy or drowsy feeling the next day
And these are just a few, I am sure that once you experience 'Sleep', you will come back for more
Where You Can Purchase My Daily Choice Sleep Spray
You can purchase My Daily Choice sprays by accessing this link HERE.
ALL MyDailyChoice products come with a 60-day guarantee.
Product Disclaimer: These statements have not been evaluated by the Food and Drug Administration.
This product is not intended to treat, diagnose, cure, or prevent any disease.
Business Opportunity
If you try My Daily Choice Sleep Spray and find that you like it, then you might also be interested in the business opportunity that the company offers to any customer. You can take a FREE Tour of the company's goals and products by clicking on the link below:

My Final Thoughts On My Daily Choice Sleep Spray
Well, in my book, the best thing you can do to help yourself, no matter your age, is to ensure that you get at least 6-8 hours of sleep (for us older folk).
However, when sleep eludes us for whatever reason, then don't waste any time staring at the ceiling or the empty walls – reach for My Daily Choice Sleep Spray and sleep will be on its way!
Be sure to leave your feedback and personal experience. Thanks and all the best.
Images courtesy of Pixabay and My Daily Choice.
---
You can put your thoughts on paper but learning how to create your own blog is something different. If you have the right training it is not that difficult.
When you learn how to create your own blog you get to choose the things that you write about. You can also use the blog to make extra income. Here is where I learned how to create my own blog and connect with people who helped me along the way.