My Experience With CBD Oil And Weight Loss – A Natural Alternative Aid
Let's talk about CBD Oil and weight loss. The facts are familiar with so many of us:
We get older and our metabolism tends to slow down – we don't 'burn' our calories that quickly anymore – whether it is due to inactivity or lack of proper sports practice.
We tend to eat a little more than we should.
We might have hormonal issues as life progresses.
We use for as a bandaid for some of our issues – friendship, personal loss, stress, divorce, etc.
Click here to TWEET about CBD Oil and weight loss.
And these are the more common reasons, though I am sure you might be able to find a few more. The point is, there will be times when we want to 'shed a few extra pounds' and help our self-esteem and our 'waistlines'.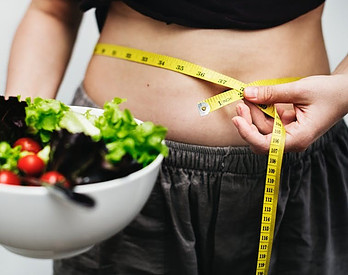 With this in mind, I decided to try out the Pure Hemp Weight Loss Spray created by CTFO. I was introduced to this company based on the laurels that my close friend constantly spoke about. You can read about them HERE.

I decided to try their product because as an associate for CTFO, I want to be able to advise others based on my experience as well.
I ordered the Weight Loss Spray and waited for it to arrive. The order process was easy enough and so was the shipment. It took about 3 days for my product to arrive and I was excited.

I decided to journal the whole experience on this website as I could use it also as a source for others as well, especially based on my personal testimony. Below are my stats that I started off with:
Gender – female
Height – 5ft. 4inches
Weight – 71.4 kg
Chest – 36 inches
Waist – 32inches
Hips – 43 1/2 inches
Thigh – 24 1/2 inches
I figured that these statistics will help me in the future as I look back and see if the whole experience was worth it.  Yes, I look forward to seeing my results as I try CBD Oil and weight loss as a natural alternative. Not to mention that I feel like I am 'baring myself' to the 'world'. LOL
Week #1
SO, Week #1 begins on 30 August 2018 – I was thinking it would be easier to just start at the new month for the sake of easy record-keeping, but I was too anxious to start and so here we go.
I had breakfast first – 2 slices bread with some jam, a yoghurt, and a cup of herbal tea (no honey or anything).  Then I brushed my teeth and sprayed 6 squirts under my tongue, held it for a bit and then swallowed.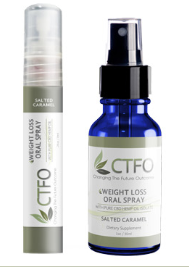 The taste is not bad at all. It is the salted caramel flavor. I had breakfast at 07:00am and it is now 14:00 in the afternoon. I have only had some water – club soda – flavored with freshly squeezed lemon juice. I honestly do not feel like 7 hours have passed and I am not having any hunger pangs.
SO far, so good. Let's see how it all works out for the first week.
I follow the instructions on the label and excitedly look forward to the recording of my next week.
Stay tuned.
On a side note…I found an interesting article about CBD Oil and another use – Could CBD Help with Menopause and Fatigue? CBD Oil is such a great oil and the best part about it – it is all natural. Be sure to check it out and let me know what you think.
To our health – naturally, which is STILL the best way!
Images courtesy of Pixabay and CTFO. Updated May 2019.
---
How would you like to take your help others become more aware of natural healing health alternatives using CBD Oil-based products?
Being an Associate of CTFO will give you the best opportunity to be a customer and advocate of natural health alternative products using CBD Oil as a component.
Come see what it is all about by clicking HERE. It is a wonderful business opportunity as well as another health and wellness source.
I started using CTFO products as a customer and then decided to become an associate. The quality of the products and the structure of the company's associate program have clinched the deal for me. You can read more HERE and see if this business opportunity could be something for you, or HERE if being a customer is all you would rather be.
You can contact me HERE and I would be more than happy to get you started in the right direction.

---