CTFO Insta-Lift Instant Wrinkle Remover Review 2018

Thinking about those 'mature lines' aka wrinkles that somehow tell the world that you have been here for a while? CTFO Insta-Lift Instant Wrinkle Remover will help 'cheat' for you and stun those who know the truth…including yourself.
What Is CTFO Insta-Lift Instant Wrinkle Remover

This liquid formula is a breakthrough formula which once applied to the face give the effect of an 'instant face lift' without the price. And who would not be happy with that solution – beauty and the budget!
And who would not be happy with that solution – beauty and the budget!
How Does It Work
Basically, this liquid formula will perform miracles once it is absorbed into the skin. It helps to regenerate your cells from the inside out, and you will see the difference. Instant might seem like a 'huge claim', but you will definitely see results in a short period of time.
How Do You Use It
You can use this product as a base before applying your foundation or any other makeup during your beauty routine.
Before applying, make sure that your face is thoroughly cleansed and pat dried. Use a small amount (suggested 'pea size') and massage into the skin using circular motions for even distribution until it is absorbed.
Allow the moisture or wetness to dry for 2-3 minutes while being still – no chewing, talking or any undue muscle work – this is my interjection of humor here, but in all seriousness, try not to move so the product can 'do its thing'.
If, once dry, there is a slight white residue, just tap with a little water and massage into the skin, then continue your beauty routine.
How Often Can You Use It
This is entirely up to you and your lifestyle choice. As you feel the need for a little 'regeneration'. Naturally, the more consistently you apply, the easier it is to see the change and feel the difference in your skin. It is a natural product, so you should not worry about over-use.
Of course, please consult with a medical counsel before you try the product or do an allergy test patch. Even though it is a natural product, you still want to err on caution.
What Are The Benefits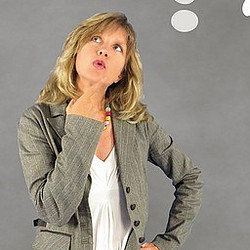 Of course, before you invest time and money in any purchase, you should check the ingredients and the benefits that the product will give. Here are a few:
Helps reduce wrinkles and prevent future formation
Helps to stimulate cell regeneration
Fills wrinkles immediately- creating an instant 'face lift' effect – because of its breakthrough formula
Reinvigorates the skin's production of collagen and elastin
Helps retain moisture
Is formulated with clinically supported ingredients – Argireline, Algae Extract, Pullulan
For starters, this list gives me some motivation to check out this product.
What Is The Difference Between The Two – CBD And Non-CBD Formula
Now, the beauty about this product (no pun intended) is that it comes in two formulas:
This does not in any way negate the effect of using the product. In my opinion, the formula with the pure CBD Hemp Oil will probably be more visible in its end results in terms of 'time', ie quicker.
Both formulas use the same key ingredients to produce the same results.
List of Ingredients:
Purified Water, Sodium Silicate, Glycerin, Paeonia Albiflora Root Extract, Hydroxypropyl Methylcellulose, Pullulan, Porphyridium Cruentum Extract, Hyaluronic Acid, Magnesium Aluminum Silicate, Peg-16 Macadamia Glycerides, Octyldodecanol, Propylene Glycol, Zea Mays (Corn)Oil, Tocopheryl Acetate, Chloecalciferol, Retinyl Palmitate, Ascorbic Acid, Pyridoxine HCI, Silicate, Sodium Propoxyhydroxipropyl Thiosulfate, Silica, Polysorbate 20, Phenoxyethanol, Caprylyl Glycol, Potassium Sorbate, Hexylene Glycol, FD&C Red#40, FD&C Yellow#5.
The ONLY difference in formulas is the addition of PCR Hemp Oil 20mg to the Pure Hemp Oil formula. Both formulas base ingredients are the same. Take a look at the labels.
Where Do You Find It
You can find these great products online at the CTFO website HERE. This link will take you to the products catalog.
My Final Thoughts About CTFO Insta-Lift Instant Wrinkle Remover
In true disclosure, I have not yet tried this product but will do so in a few weeks once I am finished using the other facial product – CTFO Overnight Rejuvenator – which I absolutely love.
Video Review CTFO Overnight Rejuvenator
Video Review CTFO Insta-Lift Cream
I have seen and heard about the experiences of other women who have been pleasantly surprised and happy. After all, who wouldn't like to 'shave a couple of lines (aka age marks) of their face?
Please leave your feedback once you have decided to try this product. I look forward to your comments. I will do an update of this article once I have used it as well.
---
I started using CTFO products as a customer and then decided to become an associate. The quality of the products and the structure of the company's associate program have clinched the deal for me. You can read more HERE and see if this business opportunity could be something for you, or if being a customer is all you would rather be, then CLICK HERE.
You can contact me HERE and I would be more than happy to get you started in the right direction.

Images courtesy of Pixabay and CTFO.