Cancer Survivor Stories – Does CBD Play A Role?
Like so many people with health issues, we are all searching for a solution, sometimes a quick one but let's be practical, how lasting would that be? And would it be only a band-aid application?
We need to find alternatives too. Too many of us are 'hooked' on chemically made medications and sometimes this comes with a lot of side effects, and sometimes, the side effects might be worst that the initial health issue.
SO, what can we do?
Too many of us are 'hooked' on chemically made medications and sometimes this comes with a lot of side effects, and sometimes, the side effects might be worst that the initial health issue.
In this article, Cancer Survivor Stories – Does CBD Play A Role? – we will be looking at CDB Oil and Marijuana and how both have helped this tongue cancer survivor – Ivo Casier. Let's listen to his story.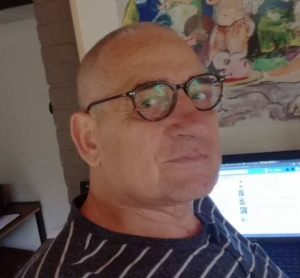 Diagnosis – Tongue Cancer, What Now?
Ivo was just being a normal guy, living his life with zest and challenges like just about most people we know. He was living in the Philippines with his family when he was diagnosed in 2014 with tongue cancer. He decided to return to his native country, Belgium, for treatment. Things did not go as smoothly as he planned and it took him four months before he and his family made it to Belgium and started treatment at the hospital.
The doctors there told him that he did have tongue cancer, Metastasis Stage 4. Not great news on any day for anyone.
They immediately started a chemotherapy treatment for three months followed by 33 sessions of radiology treatments. The pain was there 'rearing its ugly head' and did not go away. He lost 70 kgs to boot.
Finally, the medical team decided to operate and remove his tongue and larynx. On the day in question, when he went in for surgery, he found out (while waiting) that the medical team had 'forgotten' (a sad case of affairs that breaks my heart when I think about the inefficiency of some people, especially in a case like this) to the required pre-operational examinations.
The one in question being – to stop taking his blood thinners because he was also a heart patient. The anesthesiologist refused to go ahead with the operation and so, Ivo decided to go home. He had to take matters of his own life in his own hands, literally.
He then decided to go to another hospital. At this hospital, he was told that there was no more tumor and there was no need to operate. The 'gods had indeed smiled on him' this time around. He was technically classified as 'cancer-free'.
Life continued, but this time with even more excruciating pain that no-one could ever imagine. He would take 4 Oxynorm each day, as well as 150mg of Morphine every 3 days to try to reduce the pain.
At a certain point, he even injected himself with the treatment against the Papillomavirus, because tongue and vaginal cancer are similar in treatments.
Then he restarted using Marijuana in a vaporizer because he knew it would help dull the pain. Using a vaporizer was the only way he could do this because he could not handle the heat from a pipe or a joint.
He also decided to use CBD Oil which he ordered from Holland. He used this combination for four months as well as a diet of 'space cakes' aka 'little cakes made with marijuana'.
Bit by bit, the pain subsided and then he eventually stopped using the Oxynorm and Ibuprofen pain killers.
He regained his weight and is now at a healthy 130 kgs. He is content with his life and his progress thus far. He likes to think that he lives a 'normal' life, not including the side effects of having had radiation. He lost his teeth, he does not have saliva any more, and he sometimes has a stiff neck.
He is quite positive that both CBD Oil and Marijuana helped tremendously with his pains, helped him to sleep, and helped with his appetite as well.
Just doing this interview with Ivo, made me feel so thankful for my life and health today. It is a HUGE blessing when you have your health.
I know that each situation is different, and the results and effects will be, however, I have been doing research and when it comes to CBD Oil, the results are almost always the same – it does help with health issues – and the more common one being the relief of pain and insomnia.
I would like to wish Ivo continued health and support from his family and those he cares about. I also want to thank him for sharing his story in the hope that it will help others in a similar situation or close enough.
My Final Thoughts On Cancer Survivor Stories – Does CBD Play A Role? 
No one chooses to be sick, it can and does happen when we sometimes least expect it. One thing we can do, is to prevent health issues as much as we are able to do so.
This would mean eating right – the recommended dietary nutrition (the food pyramid), exercising as your lifestyle permits, talking and communicating with those you care about in your little circle (mental health is also necessary) and living life one day at a time. I hope Ivo's story in my feature of cancer survivor stories will be a source of encouragement to others as well as a learning curve if your life might change
You can also take CBD Oil supplements which help to energize and promote healthy blood sugar levels, support optimal immune functions, helps with cell regeneration and general overall well-being.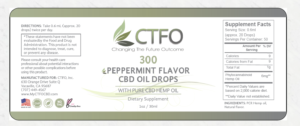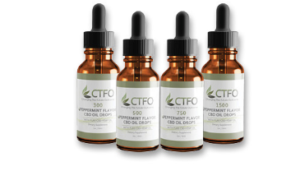 You can read more about CTFO's CBD Oil Supplement in this PDF – this includes the dosage and the types – capsules and drops.
Images courtesy of Pixabay and CTFO.
---
I started using CTFO products as a customer and then decided to become an associate. The quality of the products and the structure of the company's associate program have clinched the deal for me. You can read more HERE and see if this business opportunity could be something for you, or if being a customer is all you would rather be, then CLICK HERE.
You can contact me HERE and I would be more than happy to get you started in the right direction.