My Daily Choice Trim365 Review – Weight Loss Nutritional Spray
Have you heard about My Daily Choice Trim365 nutritional supplement? It is a weight loss spray. Weight loss in any language is something at some point or other, comes up in the conversation. The usual questions:
How can I lose weight?
What can I eat to help with my weight loss?
Is it ok eat before sleeping or will that make me gain weight?
And the list can go much longer, I can assure you.
#Weight_loss in any language is something at some point or other, comes up in the conversation.
So, today, we will be looking at one company's product – My Daily Choice Trim365 Nutritional Spray – the easy health supplement in a spray bottle to help you on your journey to help maintain and possibly help  you lose weight as well.
What Is My Daily Choice Trim365 Weight Loss Spray?
This spray is a weight management which utilizes Garcinia Cambogia to help you burn fat faster and help support a healthy metabolism. Let's look more closely at its key ingredient – Garcinia Cambogia and what it is.
Key Ingredient: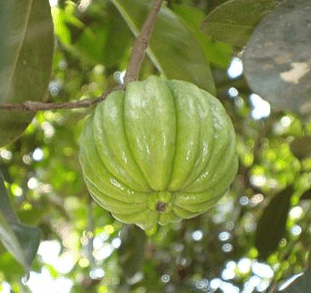 Garcinia Cambogia
This is made from the fruit – Garcinia gummi-gutta or Malabar tamarind. It is a small, pumpkin-shaped, yellow or green fruit. The fruit is not very sweet, some have just said 'downright sour' and it is usually not eaten fresh and also used in cooking.
The peel of the fruit has high levels of hydroxycitric acid (HCA) and this is considered to be the active ingredient which results in weight loss. And this is why Garcinia cambogia is a popular weight loss supplement.
Why Use A Spray?
Well, they say a picture says a thousand words so have a look at the image below.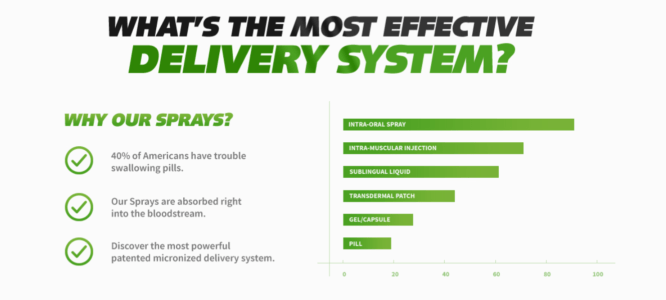 I have been using this spray and I love it. The method of application is to spray 6 squirts of the spray under your tongue, hold it for a few seconds and then swallow.
The taste is not bad and it is certainly 'slowing down' my constant munching and ingestion (sometimes unnecessary too alias snacking). I will use this spray for a few months to see how effective it will prove to be. I figure I need to give it time to work with my metabolism and body's needs.
The Benefits:
Using MyDailyC hoiceTrim365 Weight loss Spray is expected to:
• Help burn fat faster
• Help you with appetite suppression
• Support a healthy metabolism
I think this should more than help anyone to help 'whittle away' your 'fat deposits'. LOL
Ingredients: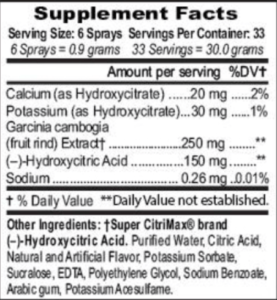 Super CitriMax-Hydroxycitric Acid, purified water, citric acid, natural and artificial flavor, potassium sorbate, sucralose, EDTA, polyethylene glycol, sodium benzoate, Arabic gum, potassium acesulfame.
Where You Can Purchase #MyDailyChoice Brain Spray
You can purchase My Daily Choice sprays by accessing the LINK below and remember, ALL MyDailyChoice products come with a 60-day return guarantee:

All the products promoted by My Daily Choice come with a 60 day refund guarantee. So, feel free to try it out – no risk involved and your health improvement as a payoff.
Product Disclaimer: These statements have not been evaluated by the Food and Drug Administration. This product is not intended to treat, diagnose, cure, or prevent any disease.
Business Opportunity
If you try My Daily Choice Brain Spray and find that you like it, then you might also be interested in the business opportunity that the company offers to any customer. You can take a FREE Tour of the company's goals and products by clicking on the link below:

Images courtesy of Pixabay and MDC.
REFERENCES:
[1] Wikipedia https://en.wikipedia.org/wiki/Garcinia_gummi-gutta
---
You can put your thoughts on paper but learning how to create your own blog is something different. If you have the right training it is not that difficult.
When you learn how to create your own blog you get to choose the things that you write about. You can also use the blog to make extra income. Here is where I learned how to create my own blog and connect with people who helped me along the way.